Posted by Louise Oldridge on 28th Jan 2015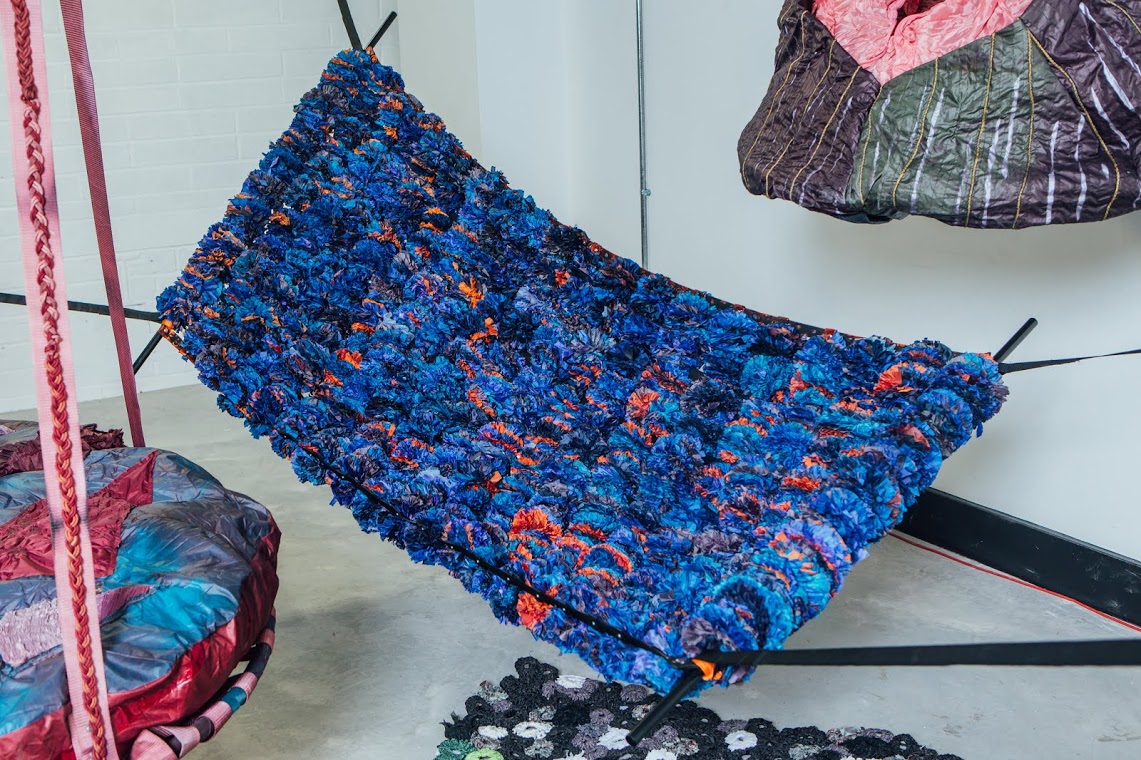 Always looking for a new idea to highlight the issue with discarded tents at musical festivals, this year we contacted Plymouth College of Art to see if there was any scope for working on a project together. After some brainstorming sessions, we came up with the idea of setting some of the students onto a task that involved turning these dirty, worn tents into something far more luxurious and desirable.
The tents were reborn and totally re-invented to produce prototypes of hammocks, pods and enclosures. The ultimate aim for these chic, funky and glam pieces, was to exhibit them, both at the festivals themselves, but also at some selective textile events. The idea of these exhibits would be to highlight the issue with discarded tents, but also to showcase the students textile skills and talents.
Watch this space!